And Jesus said to them, "Follow me, and I will make you become fishers of men."
Jesus calls us to follow him - to be his disciple. A disciple is a whole-hearted follower of Jesus, an apprentice believing the truth of the gospel, learning the ways of the kingdom, and experiencing the life in the Spirit Christ makes available. A successful spiritual journey is established on strong foundations. At Centrepoint, we want to do everything we can so that your relationship with God starts well.
If you are a new Christian or exploring what it means to follow Christ, start here. This brief introduction to following Jesus is a seven-lesson guide to help jumpstart your walk with God. One2One is designed to be done in conversation with another person.
Please contact us to begin One2One today.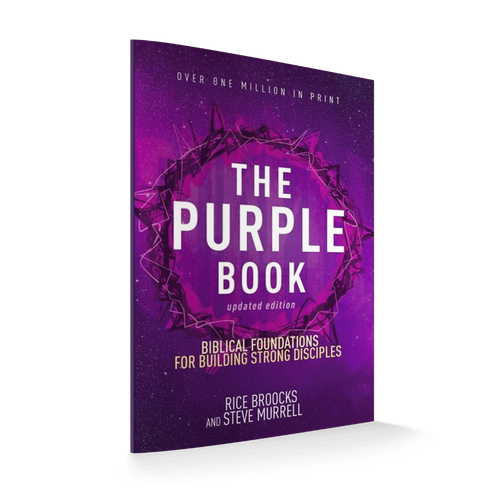 The Purple Book is a Bible study for building strong spiritual foundations. It is designed to help believers know and apply the essential beliefs of Christianity.
After faith and repentance, the next step in following Jesus is to be water baptised. This class is an in depth Bible-study exploring what water baptism is and why it's important. See our calendar for the next baptism class.
What does it take to flourish in your faith? Using a group format, this eight-week class explores the foundations of following Jesus and sets you up for success in your spiritual journey. See our calendar for the next discipleship class.