After 2 years online Holiday Club is back in person with a new adventure - Deep Sea Explorers!
A crew of deep sea explorers from the Sea Exploration Agency are on a mission to explore the deepest depths of the ocean, in search of knowledge about its Creator — and you're invited too, as a SEA agent in training!
As our crew travels deeper and deeper below the surface, experience the wonders of creation, face a few challenges, and discover that knowing our Creator doesn't require a special badge or a submarine. Join us as we learn more about God and how we can love and help one another.
Pre-registration is now open
! Registration will also be available at the start of each day; however, we highly encourage you to pre-register to save time on the day.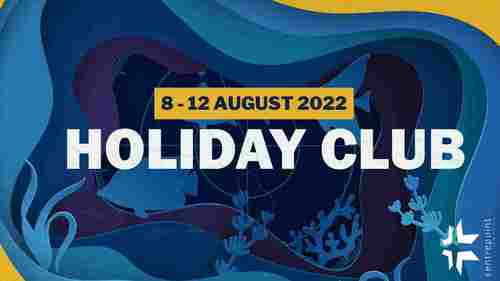 What to expect at Centrepoint Kids
Centrepoint Kids exists to teach kids to Love God, Love People and learn what it means to Make Disciples. Join us at Centrepoint Kids on Sundays. There's singing, dancing, bible stories and activities to keep even your little little ones engaged as they learn to Love God, Love People and Make Disciples.

Centrepoint Kids - Edinburgh
Our Kids programme in Edinburgh runs for the duration of the service (4:00 - 5:00pm).

Centrepoint Kids - Bathgate
We invite kids into the main service for worship at 10:30am and then they are dismissed to Centrepoint Kids just before the sermon.
Jesus said, "Let the little children come to me..."
Go deeper with our Kids Discipleship Pathway. It's a great place to learn more about what it means to Love God, Love People and Make Disciples.
We'd love to hear from you. Fill out the form below to get started.